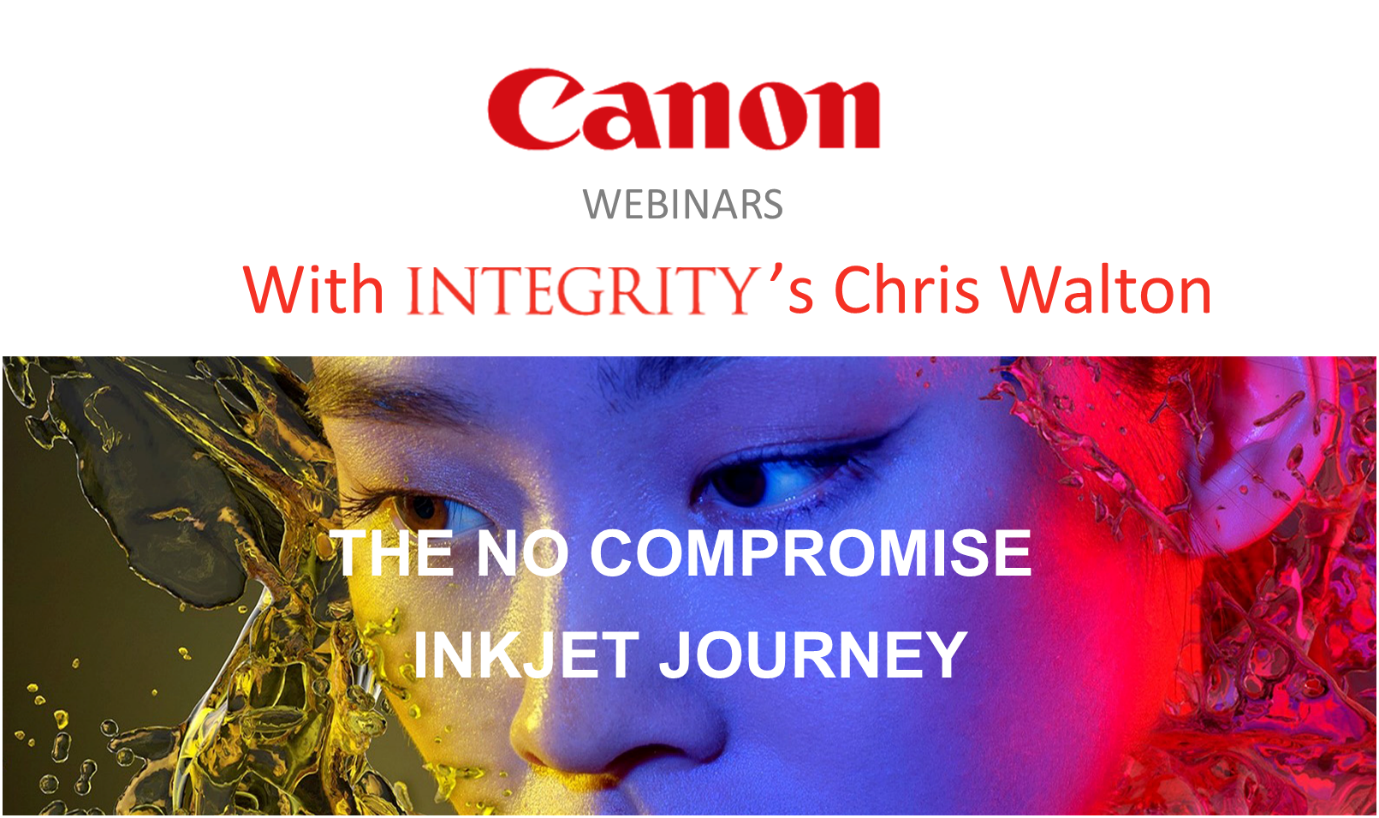 On 28th July, Canon launched their webinar series, The No Compromise Inkjet Journey. The series, which will run up to 3rd November, will welcome independent speakers from both commercial printers and print buyers, to offer their expert insight into how state of the art inkjet technology has helped to transition their business and adapt to the evolving marketplace.
The first webinar, No Compromise: How to Transition your Business with Inkjet, welcomed guest speakers, Charles Jarrold – Chief Executive of BPIF; Louisa Evans – Marketing Director at Severn; and Integrity's Transactional Director, Chris Walton.
Hosted by Richard Askam and Canon's Chris Aked, the session touched upon the evolution of inkjet technology and its status quo in the current and post COVID-19 market. The guest speakers also provided advice on how best to approach the transition to Inkjet in order to optimise the investment.
As the final guest speaker of the session, Chris Walton explained the drivers behind Integrity Print's decision to invest in inkjet technology:
"We noticed from our customers, a move towards quicker turnarounds and shorter runs. We were limited by our legacy toner fleet as to the work we could take on, and we needed to have a more credible solution for our customers"
Chris went on to explain the key factors for consideration when making the transition from toner or offset, to inkjet technology:
"You need to be prepared for an immediate increase in productivity. When you do make that switch, you're very likely to be running both technologies at the same time, so it's important to get complete buy-in from your staff and allow for the work to drift away from the older technology as the operators become more comfortable"
When asked what his advice would be to any commercial printers contemplating the transition to high-speed inkjet technology, Chris responded:
"It's really important to do your homework internally, to find out exactly what you require and to know why you are making the investment in the first place. Once you have the information, write it down, stick with it, and don't compromise!"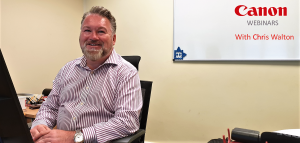 Integrity's Partnership with Canon began in February this year, with the investment in the Varioprint i300, and the more recent acquisition of the Colorstream 6700 in June. Chris highlighted the value of partnership as part of any long-term investment and finished the session by mentioning the recent success of Integrity's partnership with Canon.
"It's important to know that you're entering into a true partnership, where the supplier wants your business to be a success and wants to develop with you – both teams then win . . . I think the two installations that we've had, the i300 and the Colorstream, have been fantastic – I'm a big supporter and the experience so far has been excellent. I'm very proud of what we've achieved and if anyone would like to get in touch, I'd be more than happy to share my experience."
Find out more
You can watch Chris's discussion in full, along with the valuable insights from all the guest speakers, by download the entire webinar recording here, and register to join the next live session: High speed inkjet means quality, flexibility and productivity at the right cost
If you'd like to learn more about Integrity's investment in inkjet technology, or to find out how we can help you with all your print requirements, call our friendly team on +44 (0) 1761 409200 or email your enquiry to connect@integrity-print.com