What Is Charity Resource?
Charity Resource is a division of the Integrity Group that supplies all print and consumable items for charities across the UK. From large national charities to small local ones, they offer a diverse range of products to our customers. If they don't hold it in stock, they can either produce it in-house using their extensive range of print and fulfilment facilities or sourced from one of their long standing and trusted suppliers. By engaging with Charity Resource, charity organisations can reach their members with effective communications, tailored to deliver the right message, at the right time and through the right channel.
If you have not come across Charity Resource before, you can read more about the services on offer below…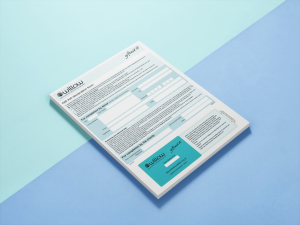 What Services Do They Offer?
Clarity Mail is a bespoke mail management service that offers you a hassle free, cost-effective way to communicate with your clients and stakeholders. It allows desktop correspondence, generated in familiar applications such as Microsoft Word, to be consolidated and produced in an optimised production print environment.
Charity Resource offers an extensive range of innovative cards and labels built to suit a variety of needs. Our ample production capabilities are your assurance that the donor declaration prints you need are of the highest standard in quality. Further benefits include a range of attractive cards and labels, laser and signature compatible laminates, and a variety of shapes and sizes.
Charity Resource can print a wide range of plastic ID cards and can add special features for your business. Their customisable, bespoke cards can be used in a wide range of charity related applications, such as long term, durable plastic store membership cards, or short-term event-based campaign cards.
Charity Resource is at the forefront of label manufacturing with its state-of-the-art facilities and market leading expertise. They have a broad range of customisable options allowing you to choose from a wide selection of attractive and innovative label styles. They also offer competitive pricing, backed by a lean manufacturing environment that delivers fast and efficient turnarounds.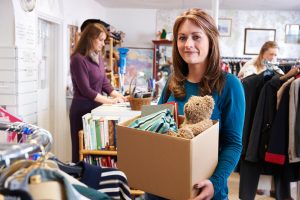 Many customers come to Charity Resource to create their ideal promotional prints.  Their capabilities include being able to design and produce posters and flyers that typically range from sizes A0 – A7. With precise quality control systems checking your orders every step of the way, Charity Resource makes sure that any promotional items delivered to you are done so in a first-rate, stress-free manner. Operators inspect and sign off every regular sheet pull that comes off the production line, ensuring the best possible results for your charity business.
Swing Tickets can be produced in various sizes: square cut, oval, round, with or without drill holes, strung, numbered, or banded in specific quantities. They are typically printed on 250gsm silk or 250gsm uncoated.
Charity Resource's team of print expert finishers are precise and versatile; they have extensive training in all aspects of finishing – either by hand or using our range of hi-tech finishing machinery. They can provide you with numerous in-house finishes, including perfect binding, saddle stitching, folding, die cutting, creasing, drilling, shrink wrapping, and numbering.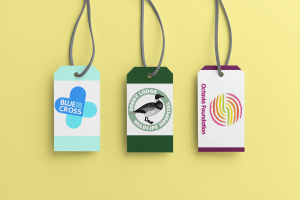 How Do I Contact Charity Resource?
If your organisation needs support for all things within the charity sector, then the team at Charity Resource would love to talk with you. Contact them to learn more about their work through their website, which can be found here.
Stay tuned to Integrity Print's News page to keep up with all the latest updates!