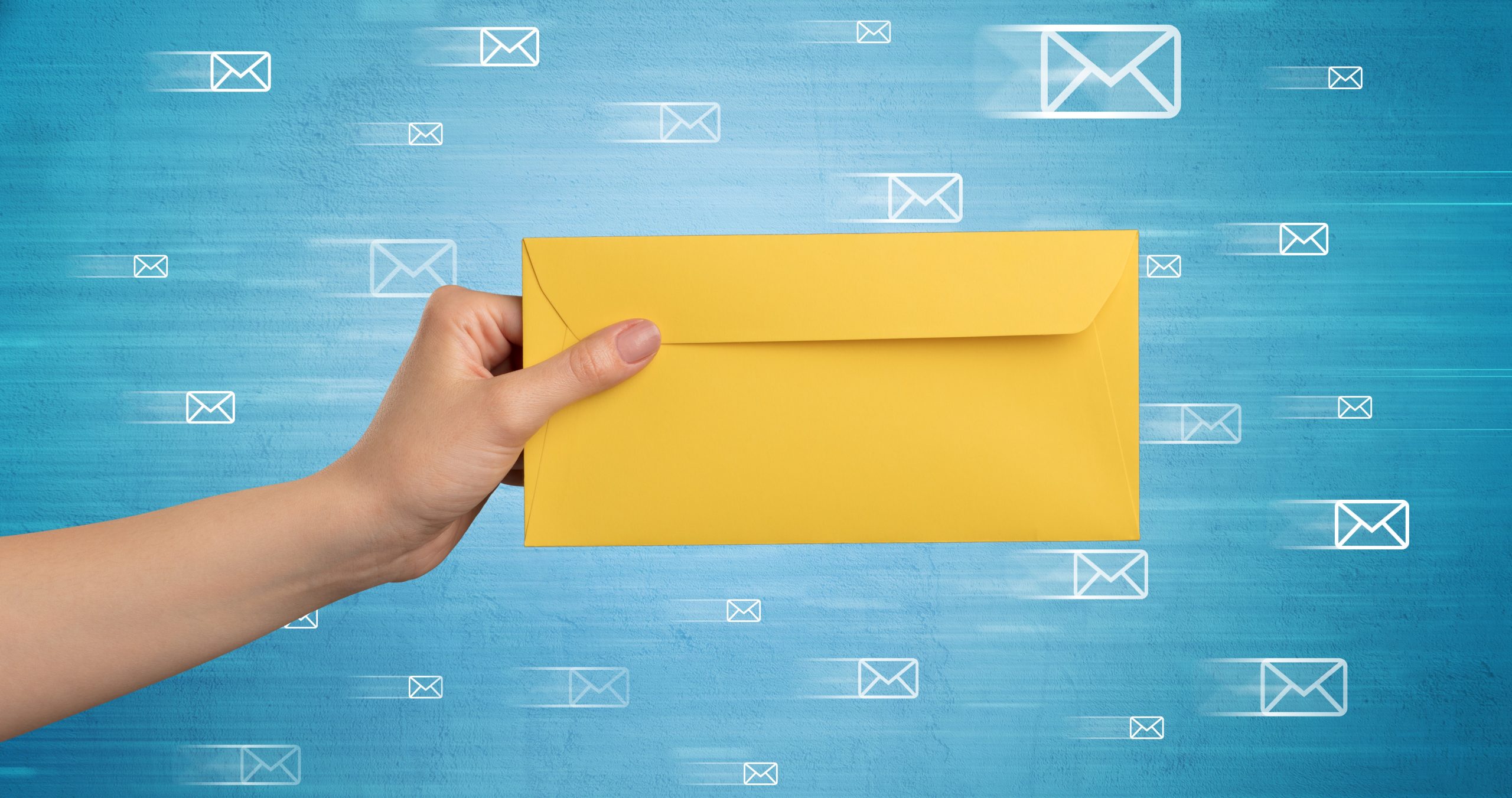 In this current, fast-changing environment, many businesses will need to keep their customers updated far more frequently than would normally be required. Changes to services, operational practices, supply chain and logistics are just some of the issues on which these businesses will need to update their customers.
So, why not just email all your customers? Well, when it comes to critical communications, purely relying on mass email campaigns is not necessarily the most effective method, particularly when you consider the engagement levels of both mediums.
Direct Mail is More Engaging and Memorable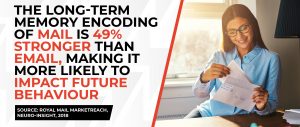 When it comes to communicating with customers, direct mail is far more engaging than email communications, due its personalised and tangible nature. Mass email communication is often perceived as being quick, impersonal and, as a result, it becomes more forgettable. How many emails do you read once then forget? How many go straight to your junk mail? Direct mail communications, however, occupy a physical space – reminding us of their presence even when we put them down. As a result, we're far more likely to pick them up again.
Credibility
As news and government advice seems to be changing by the hour, the potential for miscommunication and misinterpretation is vast. With many of us falling victim to fake news, misleading information, or even just information overload, we become more and more skeptical and often dismissive of this information – particularly when it comes to digital media. The need for reliable and trustworthy information has never been so great.
As print has been a part of our lives for decades, we tend to place more trust in its content – especially direct mail. It's formality and personalisation holds our attention and makes us feel far more valued than receiving an email. As a result, we tend to find it more credible. When it comes to critical business communications, reaching your customers through direct mail is far more effective – especially as millions of us our now working from home!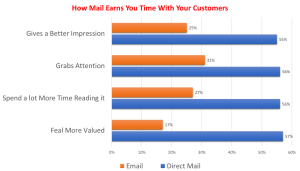 Royal Mail MarketReach, Mail and Digital Part 1, Quadrangle
https://dma.org.uk/uploads/Mail%20and%20Email%20Research%20Report%202014_549847df0bfe8.pdf
The Integrity Solution
With the capacity to produce up to 100,000 mail communications each day, above our daily commitments, Integrity Print can help you reach all your customers so you can maintain critical communications throughout this period of uncertainty. Our Secure Mailing Division provides direct mail services for hundreds of clients across the full spectrum of industry sectors, with quick turnaround and market-leading production capability. To discuss your mail communications project with one of our specialists, please call 01760409200  or visit out contact page