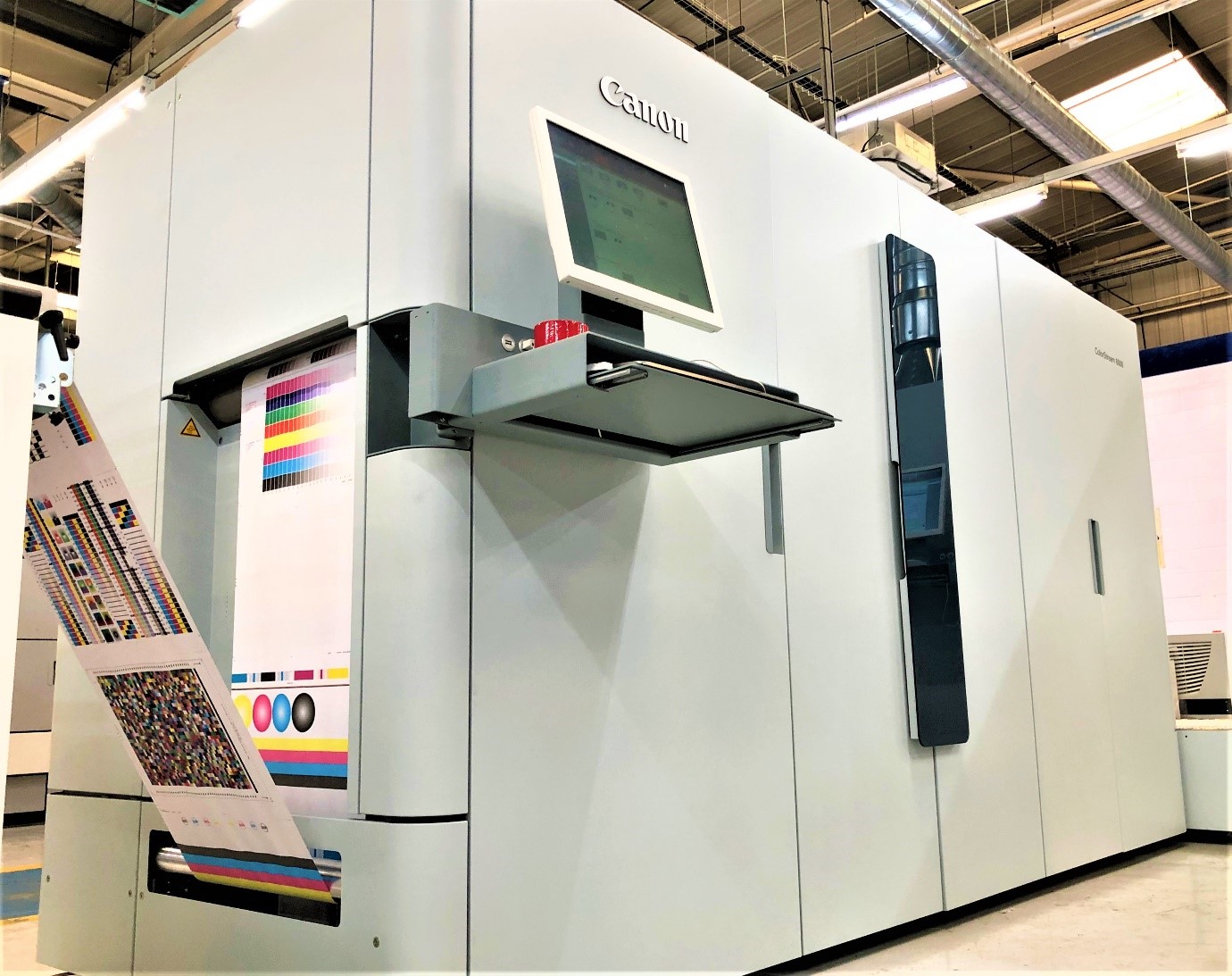 At the beginning of June, engineers from Canon UK began the installation of the new Canon Colorstream 6700 in Integrity Print's Secure Mailing Division. Following the recent investments in both a Nipson Digiflex laser printer and the Canon i300 cut sheet inkjet printer, the completion of the Colorstream 6700 installation on 25th June marked the continuation of Integrity's strategy to move into high speed, low cost inkjet production technology.
When discussing the new acquisition, Integrity's Sales and Marketing Director, Andrew Law commented:
"This new investment ensures that we now have the technology and capacity to compete for significant contracts in the 'white paper' market, a key requirement to fuel our ambitious growth target of growing the Secure Mailing Division into a £20m business. The Colorstream is a transformative investment, creating significant growth capacity while enabling us to produce existing work far more efficiently, reducing waste and set up times significantly."
Canon engineers are currently on site delivering an extensive training programme to the Integrity production team.  As part of the training programme a number of jobs that were previously produced as litho pre-print have been trialed on the Coloustream with impressive results. The equipment has worked well on both specialist inkjet material and on standard offset paper, giving Integrity the option to meet a wide range of customer material requirements. The first live job, which will be an electoral canvas project for a local authority, is set to run next week.

Canon Colorstream 6700 l-Twin
Print Resolution
600 x 600dpi with multilevel up-to 100m/min (perceived image quality at 1,200 x 1,200dpi)
Print Speed
ColorStream 6700 : 1,350 A4 images at 337ft/min

(Based on running 2-wide with duplex printing)

Duty Cycle (per month)
ColorStream 6700 : Up to 44,000,000 A4 impressions
As the market leaders of the high-speed, digital inkjet market, Canon (or OCE as it was known originally) first introduced inkjet to the market in 2012 with their OCE Classic. This was subsequently renamed to the 3000Z series. Through the years, the platform has been improved and further developed until the current 6000 platform launch in 2016, followed by the the Chroma in late 2017. Chroma is the latest big development by Canon that has seen the quality gap between traditional litho offset and continuous inkjet eliminated.
Integrity's partnership with Canon began with the investment in the i300 in February this year. The success of this partnership, along with the superiority of Canon's technology and comprehensive support, was a leading factor in selecting the 6700 as the latest investment to support the growth of Integrity's Secure Mailing Division.