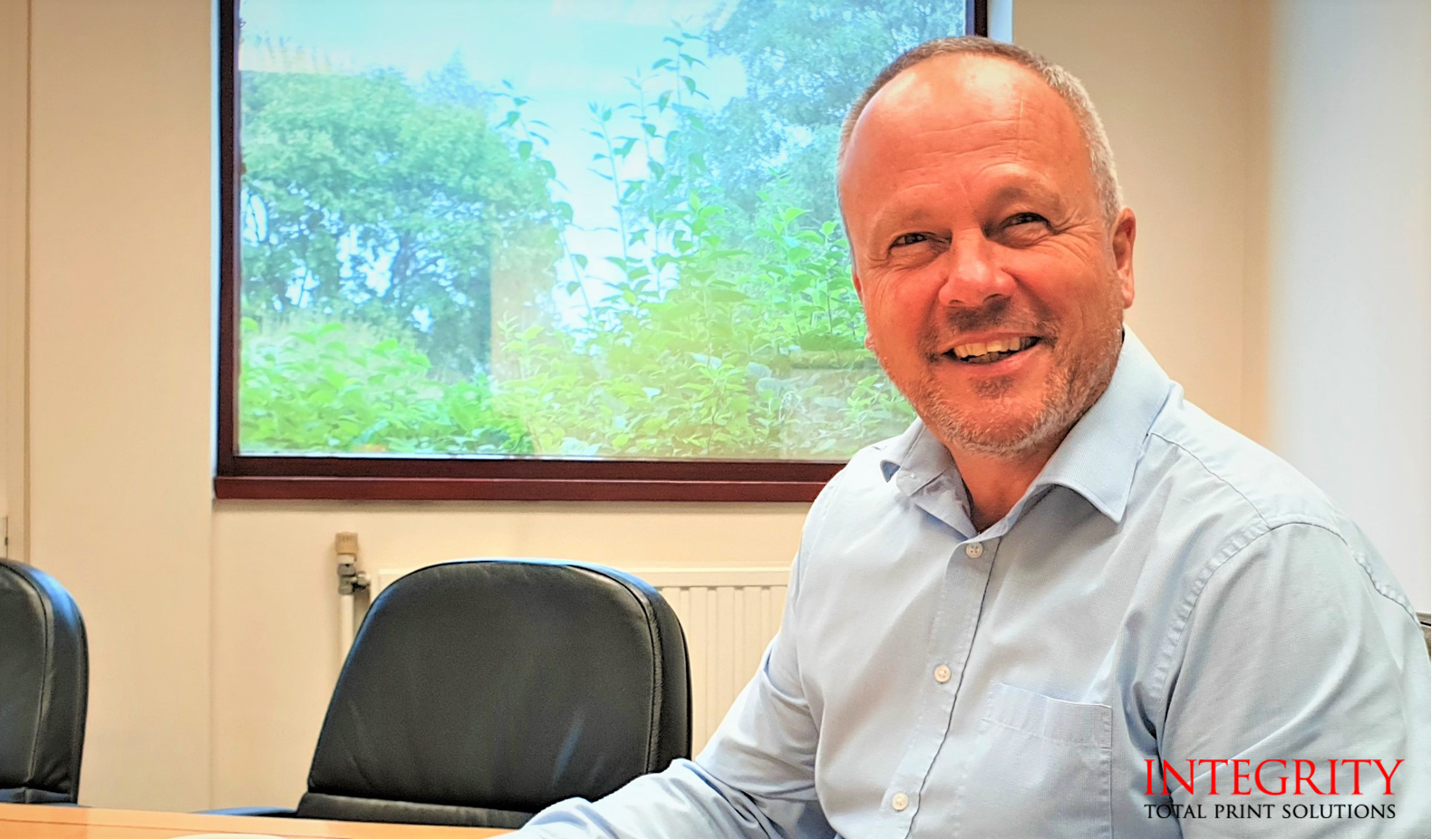 At the end of July, Integrity Print appointed Martin Clissold as their new Customer Relations Director.
With an impressive background in sales and business development, Martin joined Integrity as General Manager of the Labels Division in 2014. With over 40 years' experience in the print industry, his knowledge of print technologies and industry best practices have played a key role in Integrity's development over the past six years.
Following an acquisition in 2009, Integrity's Labels Division moved from Farrington Gurney to their current Westfield site in Midsomer Norton in 2013. Reflecting on the challenges of this move, Sales and Marketing Director Andrew Law commented:
"Following the relocation of the business, Martin provided invaluable leadership and stability to the Labels Division, helping to deliver consistent growth in this key product area."
With ambitious growth targets for the Labels Division, Integrity have recruited Jason Burgon to lead the Operations and Service Delivery teams allowing Martin to take on a purely customer-focused role. With a major investment programme taking place it was important to have someone dedicated to building on existing opportunities and expanding the customer base. Integrity's Managing Director, Mark Cornford, elaborated on his decision to create this new role for the business and why Martin was the person for the job:
"As well as growing our business, I felt there was an opportunity for us to enhance the customer experience and really focus on nurturing the relationships with our clients. We're not a faceless organisation, we never have been, and this ambassadorial role represents everything that Integrity is about – people! . . . The customer is king, and when they have a challenge that they need us to address, having someone like Martin on the other end of the phone is invaluable. He's more than just a lovable guy – he is exceptionally knowledgeable, loyal, and extremely dedicated to doing the right thing for our customers. His character is perfect for this role – he's the best I've got!"
As Customer Relations Director, Martin will be instrumental in building and executing business development strategies with a key focus on delivering Integrity's high standards of customer care. Speaking recently about his new role, Martin explained:
"My goal is to continue developing meaningful, long-lasting, and mutually beneficial customer relationships; to be an ambassador for the Integrity Print Group and the print industry as a whole. We have a great relationship with our customers and helping them solve their business or technical challenges will always remain at the heart of everything we do."
If you'd like to know about this story or you would like to discuss your print requirements, please call our friendly team on +44 (0) 1761 409200 or leave us a message.