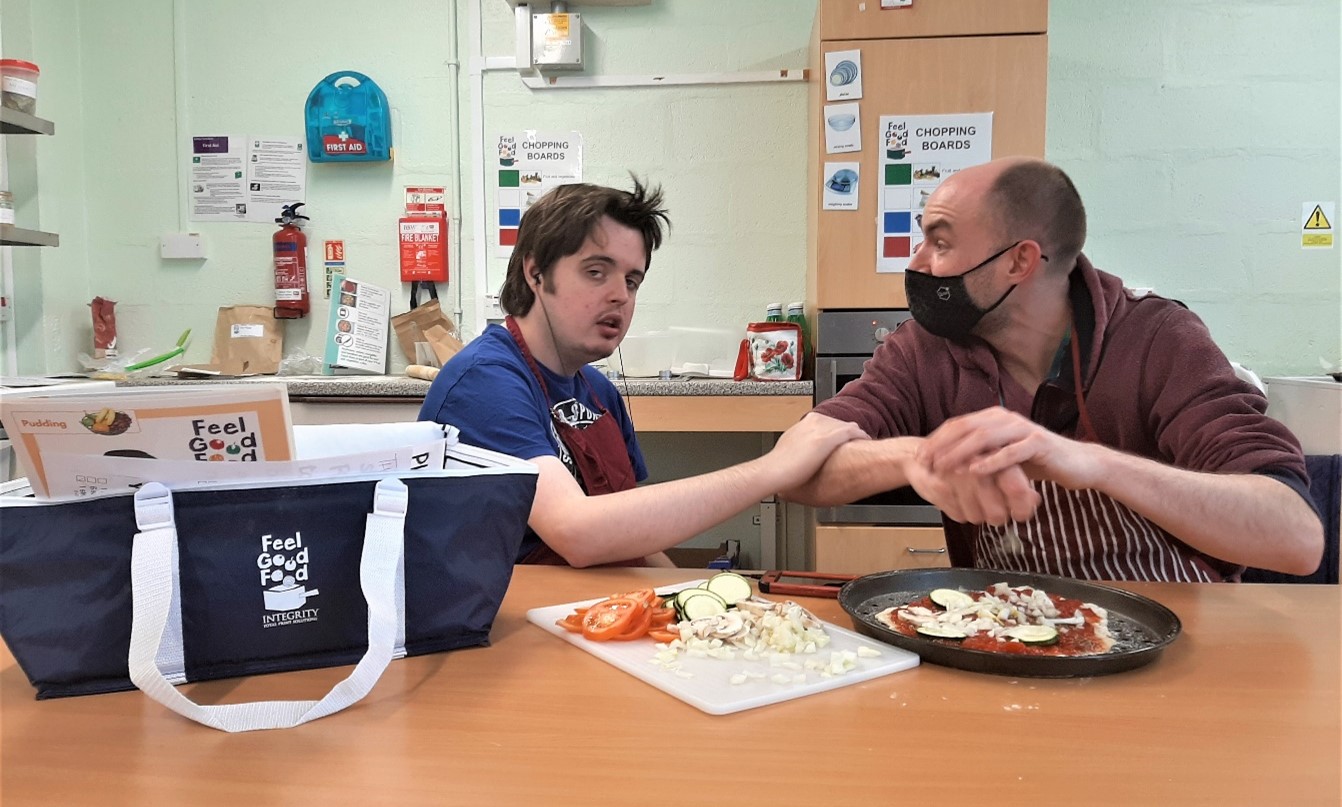 Earlier this year, Integrity donated 30 customised Feel Good Food bags and a Sensory Fireworks Panel to Connections Day Services –  a centre run by Virgin Care that provides opportunities for adults with learning disabilities in North East Somerset.
The service delivers group and one-to-one activities focused around important areas such as communication, health & wellbeing, independent living skills, social skills, physiotherapy, and support with a person's sensory needs.
Integrity was keen to support the local organisation, who provides support to a family member of one of our colleagues.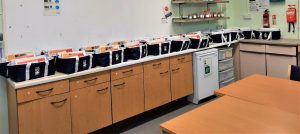 Claire Ramster, Manager of Connections Day Services, run by Virgin Care on behalf of Bath and North East Somerset Council and NHS Bath and North East Somerset CCG  commented on the reaction to the new equipment:
"We have had a fantastic response from our service users, their families and the team to the new Feel Good Food bags. Feel Good Food is a healthy eating food scheme that provides a weekly bag to its customers. The bag has all the ingredients needed for a main course and a dessert. The bag also contains recipe cards with photos and accessible instructions to support a person's cooking skills. The old Feel Good Food bags were faded and had seen years of service for the food scheme. The new Feel Good Food bags provided by Integrity look really smart, they are easy to clean, and they saved the food scheme a lot of money."
"Integrity also donated a Fireworks Panel in our Sensory Room, which has proved a hit with service users. The panel creates beautiful light displays and combines this with different music and sound effects, ranging from the whizz-bang of fireworks to the calming sound of water. It can be used to provide a background sensory experience while an activity is going on, or it can be used in an interactive session where a service user pushes different buttons to change the colour, pattern, music, and sound effects. Our service users are still discovering new sounds and patterns."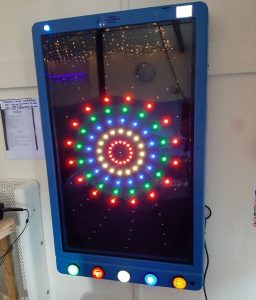 Integrity's Chief Executive Mark Cornford, who personally delivered the new equipment to the Connections Day Services Centre commented:
"We're delighted to be able to support the Connections Day Services team, and it's great to hear that there has been such a positive response to the new equipment. It was a genuine pleasure to meet some of the team and learn more about the fantastic work they do, which makes such a difference to the people who rely on their services.
"I think it's important for businesses to support organisations like this and give something back to their local communities. We'll certainly look to continue supporting the Connections Day Services team wherever possible."
Integrity: Giving Back
From our ongoing environmental initiatives to our support for local charities and volunteer groups, Integrity has continuously strived to have a positive impact on our local, and indeed wider, community.
If your organisation would like to work with Integrity to help us make an even greater social or environmental impact, we'd love to hear from you. Please call one of our friendly team or just leave us a message.