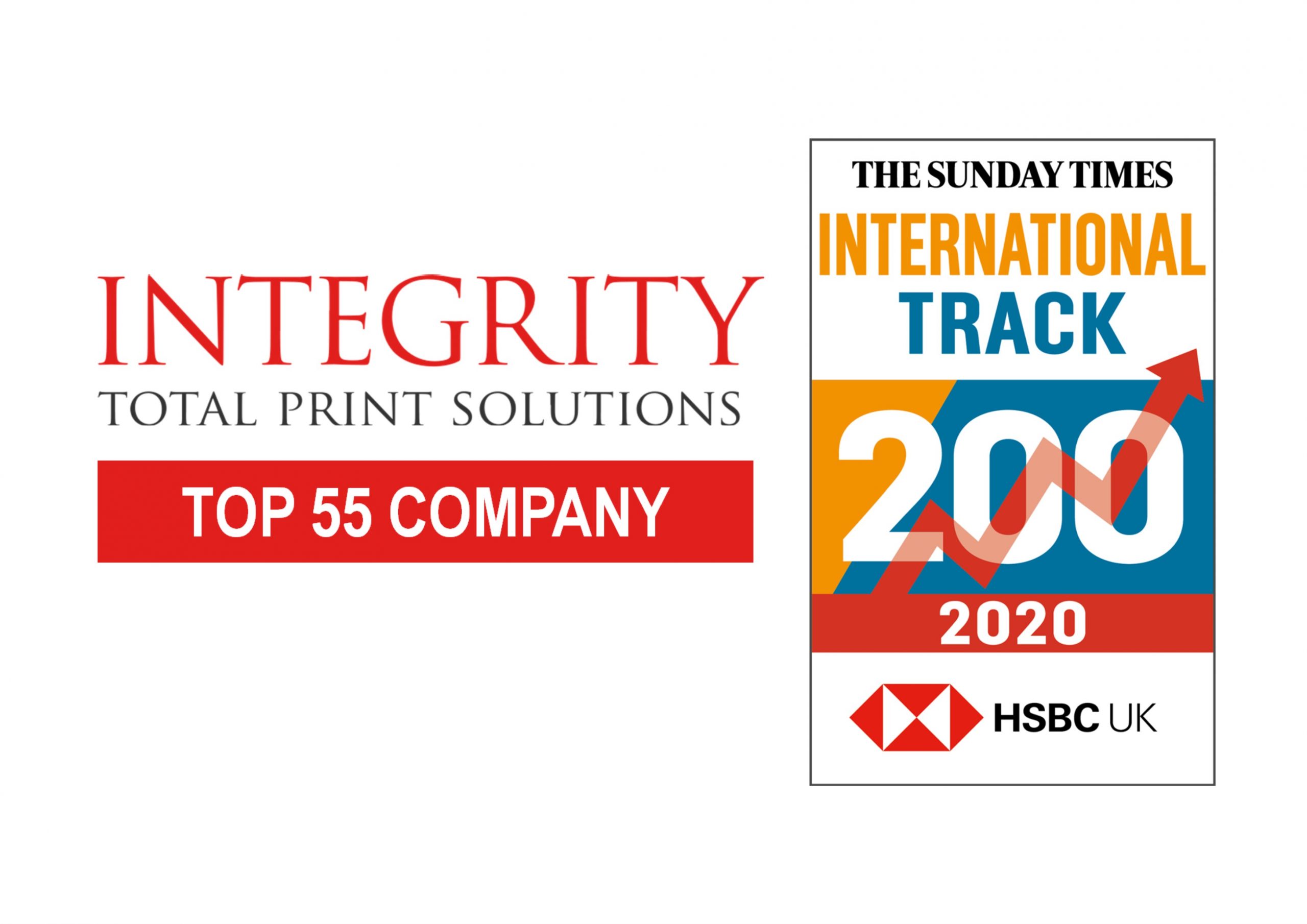 Integrity Print ranked at number 55 in the Sunday Times HSBC International Track 200 league table of private companies with the fastest-growing overseas sales, published on 16th February.
2020 marks the second successive year that Integrity has made the list, which recognises and celebrates Britain's private companies with the fastest-growing international sales over their latest two financial years. It is compiled by Fast Track and published in The Sunday Times each February.
Integrity Print's Managing Director, Mark Cornford commented, "Since 2008, a key strategy for us has been to diversify and expand into different sectors and regions, both nationally and internationally. Without this robust expansion plan, we simply wouldn't be where we are today. Whereas print may be in somewhat of a decline in certain UK markets, in other parts of the world, it's thriving. Our successful expansion into developing markets such as Ghana & Botswana is testament to this."
Integrity continues to trade extensively with the EU market but is now seeing strong growth in the African and Asian markets, particularly with specialist security print products.