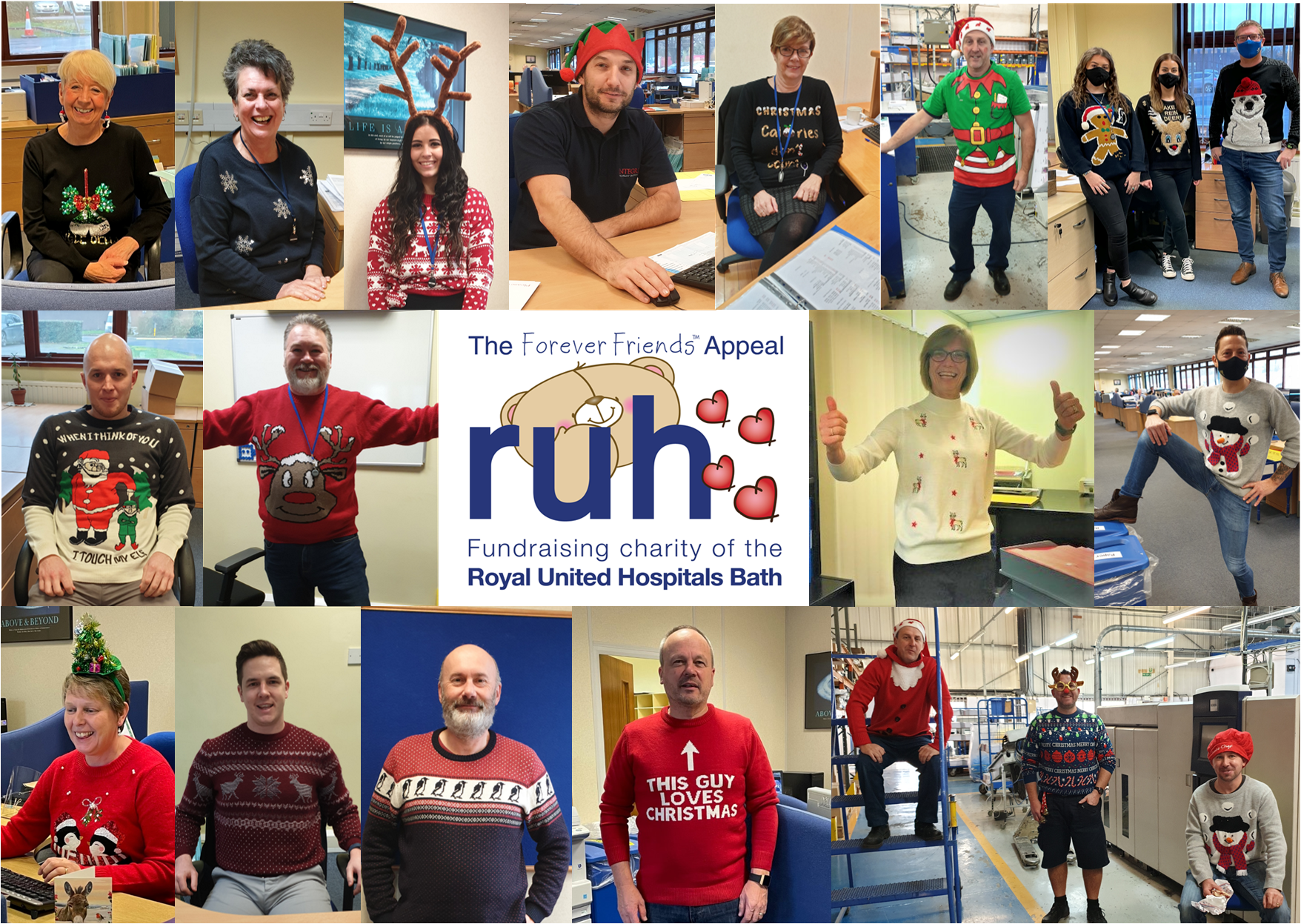 In the run up to Christmas, and as a deviation from the traditional Christmas jumper day, the Integrity Team held a Christmas jumper week, where staff were invited to wear their festive attire each day to raise funds for local NHS charity, The Forever Friends Appeal.
The Forever Friends Appeal is the official charity of the Royal United Hospitals Bath NHS Foundation Trust. The charity funds projects that make a real difference to the lives of hundreds of thousands of patients cared for by the Royal United Hospitals Bath each year, as well as the friends and family who visit them. Their fundraisers and donors make it possible for them to help pay for additional equipment, research, and innovations, as well as finishing touches and 'extras' that complement the existing high-quality care at the Hospitals.
2020 highlighted to all of us just how crucial the role of the NHS and all key workers has been in keeping the entire nation running, and as safe as possible. The decision to raise funds for our local NHS charity was one that was wholeheartedly embraced by the entire team. Boosted by a contribution from Integrity, staff managed to raise a total of £680 for the Forever Friends Appeal. Marketing Manager Ned Lowe commented:
"It was great to see so many of us getting involved this year. From penguin earrings and Rudolph noses, to reindeer antlers and full elf costumes – the effort from the entire team was outstanding! Even those who didn't have anything Christmassy to wear gave so generously to such a worthy cause. As a regular outpatient of the RUH Bath, this appeal struck a personal chord with me, as I'm sure it did for others in our team. Being able to show a little bit of appreciation for the tireless work being carried by the amazing staff at that hospital has been a privilege. Let's hope we can do even better this year."
Always Doing More
Whether it's charity bike rides, sponsoring local sports teams, planting trees, or launching environmental initiatives, Integrity has always looked to make a valuable and positive contribution to our local community. We will look to continue our efforts this year, and hopefully make an even greater impact in 2021.