Integrity Print is proud to be sponsoring this year's Outfield Festival in Midsomer Norton in August.
Outfield Festival is a family-friendly, one-day music festival. It is held to raise financial support for Midsomer Norton Cricket Club as well as bring together the community for a celebration of music and family fun.  The event is held with multiple activities fit for all ages, including under 16's silent disco, glitter and face painting, balloon modelling, crafts, and Under 5's soft play areas.
The day's music performances are filled with plenty of great acts to enjoy. This year's headline act will be Scouting for Girls, supported by Gabriel Templar, Mesh, Irie Fire, and more special guests.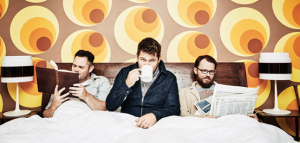 Keith Anderson, a key committee member for Outfield, and one of the festival's organisers, comments:
"We're now nearing our second festival after the first sell-out festival in 2019.  Despite COVID delaying it 2 years running, we're gaining momentum and have a bigger and better festival lined up for 2022.  As part of the growth of the festival, we're delighted to have RUH X (formerly Forever Friends) partnering with Outfield Festival and Integrity Print sponsoring the festival.
As the biggest local employer, it's great to work with Integrity in providing a good quality original music festival putting money back into the local community in Midsomer Norton."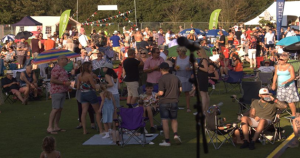 Over the past two years, the events industry has been particularly hard-hit by the impact of the Coronavirus pandemic, leaving venues empty, artists struggling, and fans unable to celebrate the things they love the most. Integrity is delighted to play a part in the revival of this summer's festivals and help bring our local community together once more. As part of the sponsorship, Integrity will be providing a donation to help support Midsomer Norton Cricket Club, as well as some promotional materials.
Outfield Festival will take place on the Sunday 28th of August during the bank holiday weekend in August.  You can buy tickets through the website.
Highlights from the 2019 Festival
Always Doing More
Being able to support local events in Midsomer Norton, in which we are based, is something Integrity has always been passionate about. We believe we can perform better as a team when Integrity's people – colleagues, friends, and family – can all have the chance to enjoy themselves in fun gatherings such as Outfield. We will continue to further promote our message of positive community relationships through contributions such as this one.
Whether it is taking part in charity walks, sponsoring local sports teams, planting trees, fundraising for the NHS, or launching environmental initiatives, Integrity has always looked to make a valuable and positive contribution both locally and nationally. Stay tuned for more updates!