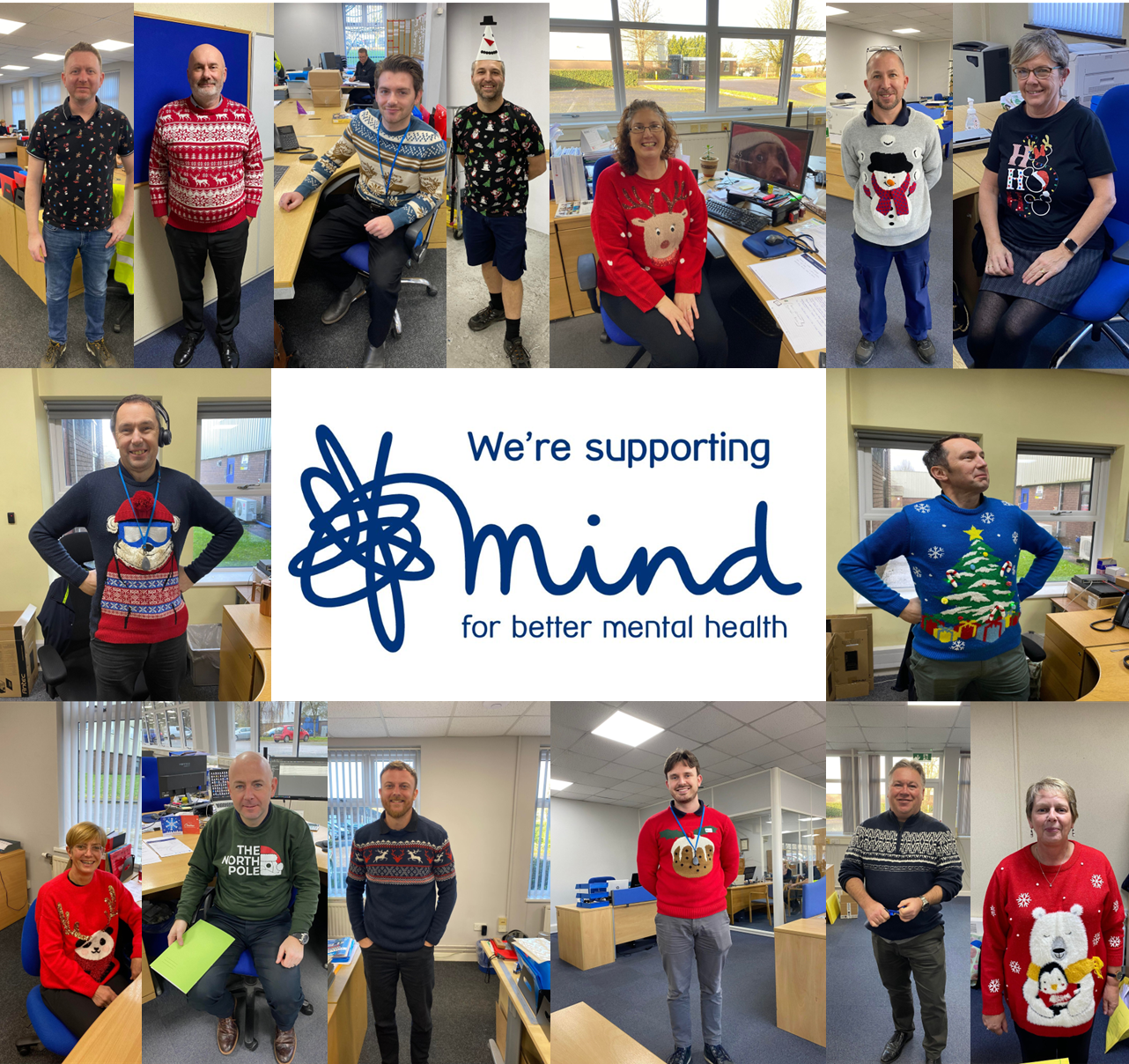 In the run-up to Christmas, Integrity Print once again held a Christmas Jumper Week fundraiser. Staff members were encouraged to wear their most festive attire during the last week before the Christmas break. As with last year's event, all the money raised will be donated to the mental health charity, Mind.
As a charity, Mind specialises in providing advice and support to those struggling with their mental health. Their campaigns revolve around empowering people, improving available services, raising public awareness, and promoting a deeper understanding of traditionally stigmatised issues. Receiving donations means they can continue to maintain and improve the helplines that offer confidential advice to callers. Mind also helps professionally train certain staff members from companies that can then use their acquired skills to help improve their own workplaces.

The upheavals we have all experienced during the last few years have highlighted how important taking care of our mental health is. The increased cost of living, continuous drastic changes within our government, and the war in Ukraine all have an impact on general mental well-being. The support that Mind continues to give to those that need it, is an inspiration for all of us at Integrity Print. Having the opportunity to raise money for the charity while celebrating in a suitably festive way, was something we were more than happy to do. Boosted by further contributions from Integrity, this year the team was able to raise £382 for Mind!
While also fundraising for an important cause, Integrity's Christmas Jumper Week has become a competition between staff members. A special prize is awarded to the person who has been deemed to have made the most effort with their festive attire. This time, a luxury Christmas Hamper was awarded to IT Support Admin Jay White, who impressed the team with not one but two jumpers he brought in during the week. Well done Jay!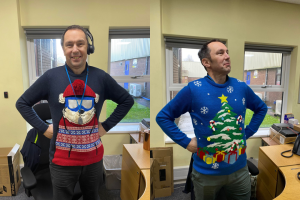 Always Doing More
Whether it's charity bike rides, sponsoring local sports teams, planting trees, fundraising for the NHS, or launching environmental initiatives, Integrity has always looked to make a valuable and positive contribution to our local community. We will look to continue our efforts this year, and hopefully make an even greater impact in 2023.