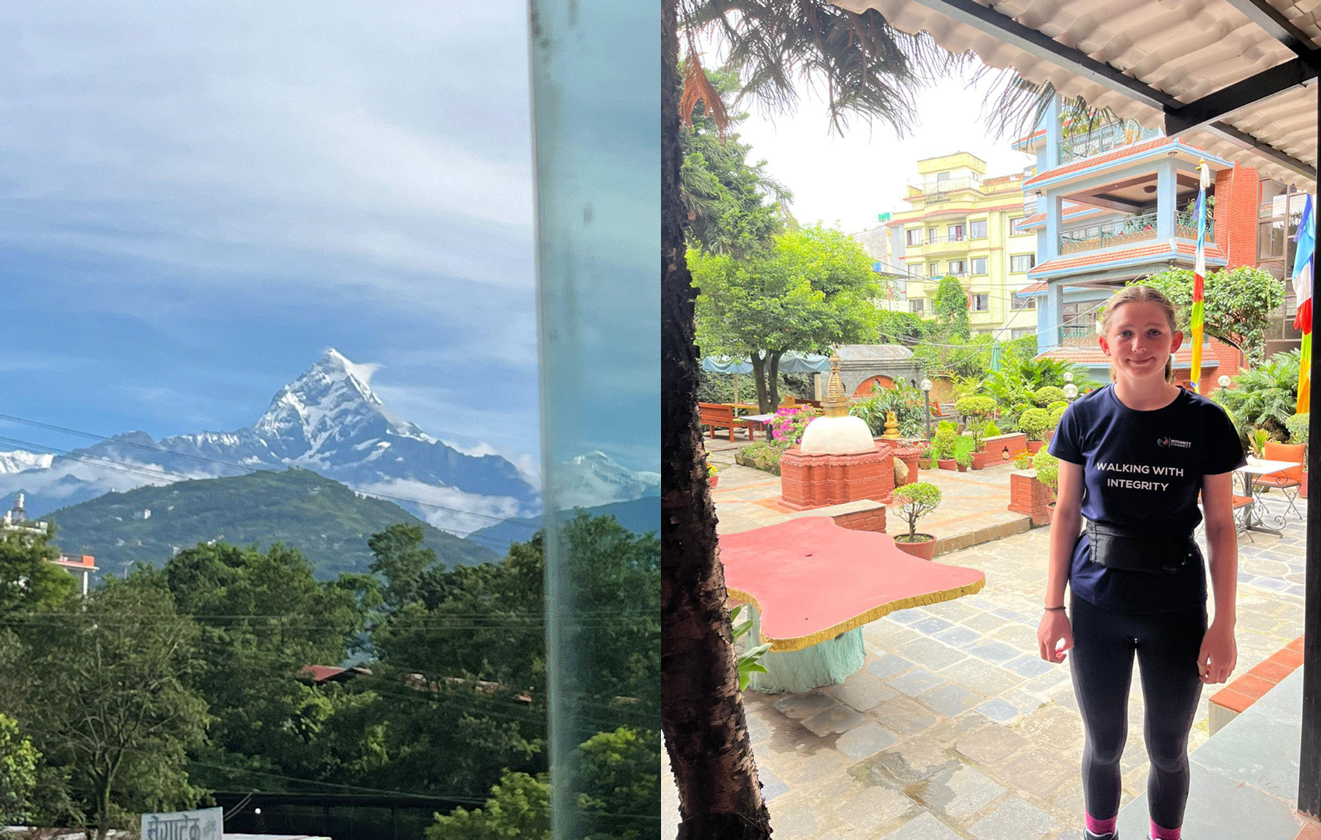 Integrity Print is happy to have proudly sponsored Rose Sharland, daughter of Avalon Waste Management Director David Sharland, for completing her hiking journey through the Himalayan mountains in Nepal. Having returned from her awe-inspiring trip, we are delighted to share details of her adventures and the profound impact of this extraordinary expedition.
Rose departed for her trip on the 19th of July 2023, and travelled for 16 days across the country. Her trip was joined by pupils both from her own school, Crispin in Street, and nearby St Dunstan's school in Glastonbury. After a long flight over, Rose arrived in Kathmandu, where first impressions included extremely hot nighttime weather and the bustling sounds of the city. During her stay in Kathmandu, Rose explored cultural gems like the Monkey Temple and indulged in her first authentic Nepalese meal, complete with the obligatory chapati.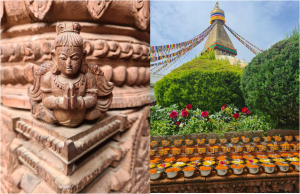 With preparations complete, Rose and her group embarked on their journey, beginning with a white-water rafting adventure covering 24km. The mountainous roads and breathtaking landscapes provided a fitting introduction to the challenges and thrills that awaited them. The arduous yet exhilarating 6-hour minibus journey to Pokhara marked the commencement of Rose's hike to Poon Hill within the Himalayas. Once they finished another 6-hour minibus journey, Rose arrived in Pokhara, the start of her hike to Poon Hill within the Himalayas.
Every day began bright and early to avoid the heat and monsoon season rain. According to Rose, they were "not just showers, but torrential downpours which were just as refreshing as they were relentless. The monsoons also brought leeches, tiny black demons that we would have to swat away a lot".
Rose hiked for 5-8 hours a day towards their destination. As she describes: "We went up and down many hills, crossed over rope suspension bridges, ventured through amazing, lush forests with monkeys and insects clicking us along." Each night they stayed in Tea Huts (hostels) which while all had varying standards were nice. Rose found the scenery to be "vast and beautiful" during the hike. Unfortunately, the clouds obscured the eagerly anticipated sunrise, slightly veiling the panoramic view. This would not be so bad if Rose did not wake up at 4 a.m. to see it!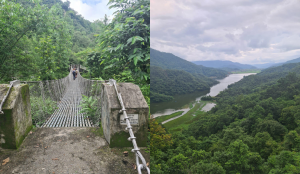 On return to Pokhara, Rose moved to an Eco-Farm where here she actively participated in harvesting lychees, guavas, and mangoes from the surrounding trees. After helping on the farm for 2 days, she returned to Kathmandu for souvenir shopping, and finally took the long flight back home.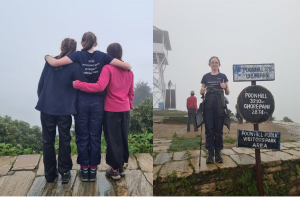 Reflecting on her journey, she shared, "It was an amazing trip, and I have memories to share forever. I'm so grateful for everyone who helped me get there. Thank you!". At Integrity Print, we are overjoyed to have been a part of Rose's incredible journey. We congratulate Rose on her successful expedition and wish her all the best in her future endeavours. May her experiences continue to inspire others to embark on their own adventures and embrace the transformative power of exploration.
To find out how Rose prepared for her journey, you can read about it in our previous blog here. Whether it's charity bike rides, sponsoring local sports teams, planting trees, fundraising for the NHS, or launching environmental initiatives, Integrity has always looked to make a valuable and positive contribution to our local community. Stay tuned for the latest updates from our News section.