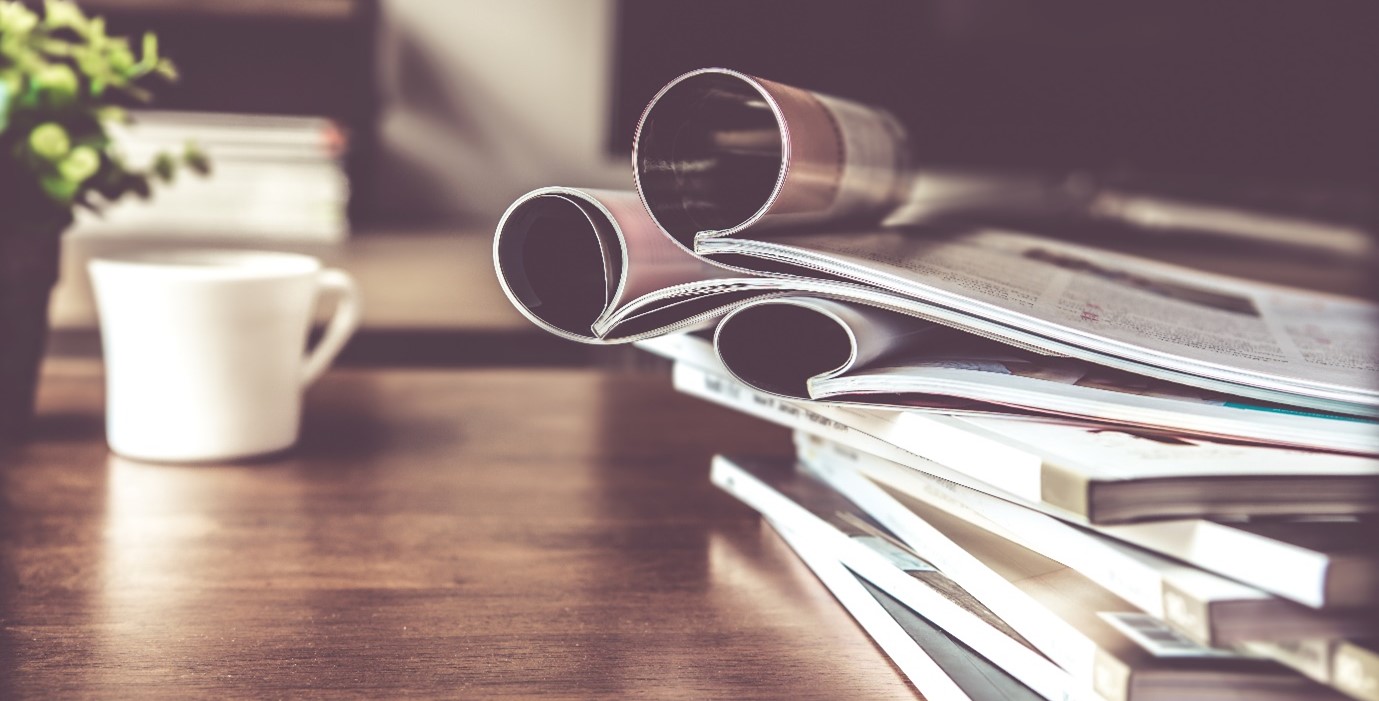 Being a student this year has been particularly challenging (as 2020 has for all for us), but it became even more challenging when I was told that I needed to complete a work placement in the second year of my business degree. As I'm sure you can appreciate, businesses aren't exactly climbing over each other to welcome new faces into their offices in the middle of a pandemic. However, after being turned down more times than I care to remember, I was finally lucky enough to be offered a Marketing placement at Integrity Print.
During my first week, I was set the task of writing a blog about the print industry. Knowing pretty much nothing about print, and having never written a blog before, this seemed like a daunting prospect! But, never one to shy away from a challenge, I set upon my task with some very detailed research; read as many blogs about print as I could; and it led me to one question: Is Print Still Relevant? As the new generation find more innovative ways to communicate and businesses look to digital media for marketing their products and services, consumers may ask the same question. So let's explore . . .
The Resilience and Evolution of Print
The reason for the question 'is print still relevant?' is based on the perception that millennials and 'Generation Z' are too obsessed with the new digital world to realise is that print is emerging within the new lifestyle of the 21st century.
According to Quocirca's global Print2025 report, 64% of business users expect printing to still be important by 2025. In the age of digital distraction, it seems that print is seen as a trusted, tangible medium that still stands the test of time. Print has endured the evolution of TV, radio, social media and the web, and is very much alive and kicking today! Although print and paper consumption may be in decline, print still creates credibility, seriousness, and engagement, and as such, remains a powerful marketing tool for millions of businesses.
With the rise of digital media, many commercial printers and printer manufacturers are having to evolve, moving to a services-and-solutions-based model to increase long-term revenues; integrating smart digital technology to enhance their print offerings. Smart printers and multifunctional printers (MFPs) utilise advanced capabilities around digitisation and paper-to-digital document workflow integration. This offers great benefits to the end-users, but also to printer manufacturers looking to survive the future.
Print in our day-to-day life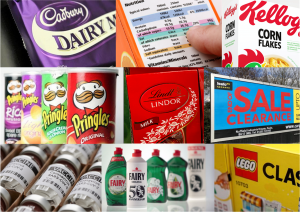 It really is all around us: the food packaging, the medicine labels, the advertising billboards, the price tags, the instructions that tell you how to assemble your favourite brand of Swedish furniture!  Print is used to create tangible products that bring designs and information to life. The physical presence of print creates a more persuasive appeal that is much harder to ignore than digital media. Successful brands capitalise on this when it comes to packaging their products – cementing brand association by creating vibrant, and sometimes iconic packaging. We all instantly recognise the purple of Cadbury's Dairy Milk, or the classic red and white of Coca Cola. Personally, I get a thrill from just seeing the red Lindt Lindor box – the luxurious chocolate so beautifully presented in that unmistakeable, well-crafted packaging! Seeing, as well as being able to physically interact with these printed products, can build a stronger level of resonance and even loyalty between a brand and a consumer. No matter how much money you spend on digital marketing, it just doesn't satisfy the feeling of being able to touch a product. But let me ask you a question: Would you have even thought about the print industry when looking over the packaging? The presses that printed your favourite brand's artwork; the carefully selected material that makes you want to reach out and grab the product. Well, I suspect most answers will be "no". And I guess that's the point; we're so used to print being a part of our day-to-day life, that we give it little thought. But you would notice if it weren't there.
Digital Distraction
Even though the digital media and technology has brought new, fascinating creations to the world, it has been suggesting that digital marketing is not always as effective as you may think. It seems that people are easily distracted and frustrated by the saturation of insistent digital ads, pop-ups, and spam emails. However, paper print such as books, posters, magazines, and newspapers offer a more calming engagement; captivating the consumer for longer amounts of time and creating emotional and tangible attachments towards the product or service.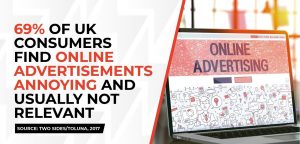 Direct Mail
More brands should capitalise on the power and effectiveness of print. While TV has an incredible reach, it is still a highly expensive option for most companies, and it lacks the targeting power of direct mail and partially addressed mail. Although, many of us are living our lives online recently, the constant bombardment of online ads makes it very difficult for any company to really cut through the noise and engage a customer. Receiving a personalised letter on your doorstep is far more engaging and memorable than seeing a pop-up ad, or receiving a generic 'dear customer' email. How many of these emails do you open? Or even make it past your spam filter? A study by Neuro-Insight conducted in 2018, revealed that the long-term memory encoding of mail is 49% stronger than email, making it more likely to impact future behaviour. Furthermore, direct mail is seen as having a value and importance that virtual media simply doesn't have, which is why the Government and NHS have been using it to communicate key messages and advice throughout the coronavirus pandemic.
In the era of climate change concern, the perception of some may be that the print industry is unsustainable; causing unnecessary waste; overusing natural resources and contributing to air pollution. While I agree that everyone should have concerns about the impact of industry on the environment, it turns out that Print is actually one of the most sustainable and forward-thinking industries.
Isn't Print Bad for the Environment?
In the UK alone, it's estimated that we use 12.5 million tons of paper each year, and when you consider that it takes roughly 24 trees to produce one ton of white office paper, that figure seems alarming. Especially, when you think in terms of deforestation. However, print companies have been sourcing sustainable supplies of paper for decades. As an example, 98% of the paper sourced by Integrity Print comes with either FSC or PEFC certification. These organisations ensure that their paper is sourced only from sustainable forests, and the Chain of Custody Certification provides a means of identifying every link in the production chain; from source of timber, through to paper manufacturing and the printing process.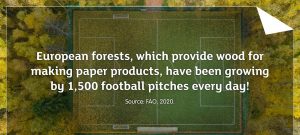 Another key component used in print is Ink. Yes, I know – obvious. But what may not be obvious is the detrimental effect on air quality that solvent-based inks can have due to their VOC (Volatile Organic Compound) emissions.  The EPA reports that VOCs often cause eye, nose, and throat irritation, nausea, and can also damage the liver, kidney, and central nervous system. However, the print industry has been responding to this, with vegetable-based and water-based inks being used more widely across the industry – significantly reducing VOC emissions year on year.
So, Is Print Still Relevant?
Of course, it is! And with the way the world is now, it might even be more relevant than ever. You may come up with your own conclusions, but it has been with us for over 500 years and it seems that print still has a few more guaranteed years as a powerful marketing tool for businesses, and I suspect even longer as a fundamental part of our day-to-day lives.