Who Is Integrity Connect?
Integrity Connect is the secure communications fulfilment division of the Integrity Group. As a client-led business, it enables organisations to both connect and communicate with their customers and stakeholders efficiently and effectively across a range of channels. The Connect team provide their clients with highly personalised communications that work across multiple outbound platforms.
If you have not come across Integrity Connect before, you can read more about the services on offer below…
By engaging with Integrity Connect, clients can reach their target customers with effective communications, tailored to deliver the right message, at the right time and through the right channel. Connect's in-house software platform, backed up by operational excellence at scale, allows clients to access multiple service channels, delivering bespoke solutions while driving down the cost of effective engagement.
What Sectors Do They Operate In?
Integrity Connect operates in a variety of sectors, including Finance, Housing, Local Government, Healthcare, and Law.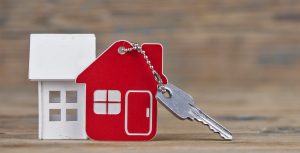 What Services Do They Offer?
Direct Mail: Direct mail is an extremely effective, highly targeted, and easily measurable marketing technique. From postcards to flyers, effectively designed direct mail can create lasting connections with prospective customers.
Clarity Mail: A simple and accessible solution to outsourcing desktop mail, increasing efficiency and reducing cost through Connect's Clarity Mail service. Whatever volume is required, clients can access postal discounting and a same day mailing service.
Web-To-Print: Managing and updating products online, web-to-print technology enables effective inventory management, automated proofing and product ordering, and access to a full audit trail of transactions.
SMS: Deliver accessible SMS communications, which are easily configured with Connect's SMS outbound services. Built around the Quadient document composition software, clients are able to easily reach a wide audience and link through to additional content.
E-Mail: A content-rich, highly personalised digital mailing solution, Connect can help clients reach segmented groups to achieve optimum success. Through consistent automated messaging, Connect can help improve consumer loyalty and drive business acquisition.
App Development: Built by Connect's in-house team, clients can extend their reach, boost engagement and drive traffic to their business with powerful, personalised apps designed with their business outcomes in mind.
Connect work with clients to build automated platforms that create documents in a timely, accurate, and compliant environment. By reducing manual intervention into complex data, critical communications can be delivered with reduced risk while freeing up staff time.
Scoped, designed and tested by Connect's in-house development team, bespoke software solutions enable clients to adapt to the ever changing business landscape, and support digital transformation projects. Solutions are developed to support a variety of requirements such as digital post rooms, payroll archives, automated appointment confirmation systems, or secure voting portals.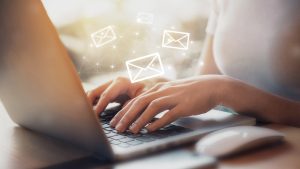 How Could I Reach Integrity Connect?
If your business needs support or advice on creating and delivering brilliant communications then the Team at Connect would love to talk with you. Contact them to learn more about their work through their website, which can be found here.
Stay tuned to Integrity Print's News page to keep up with all the latest updates!