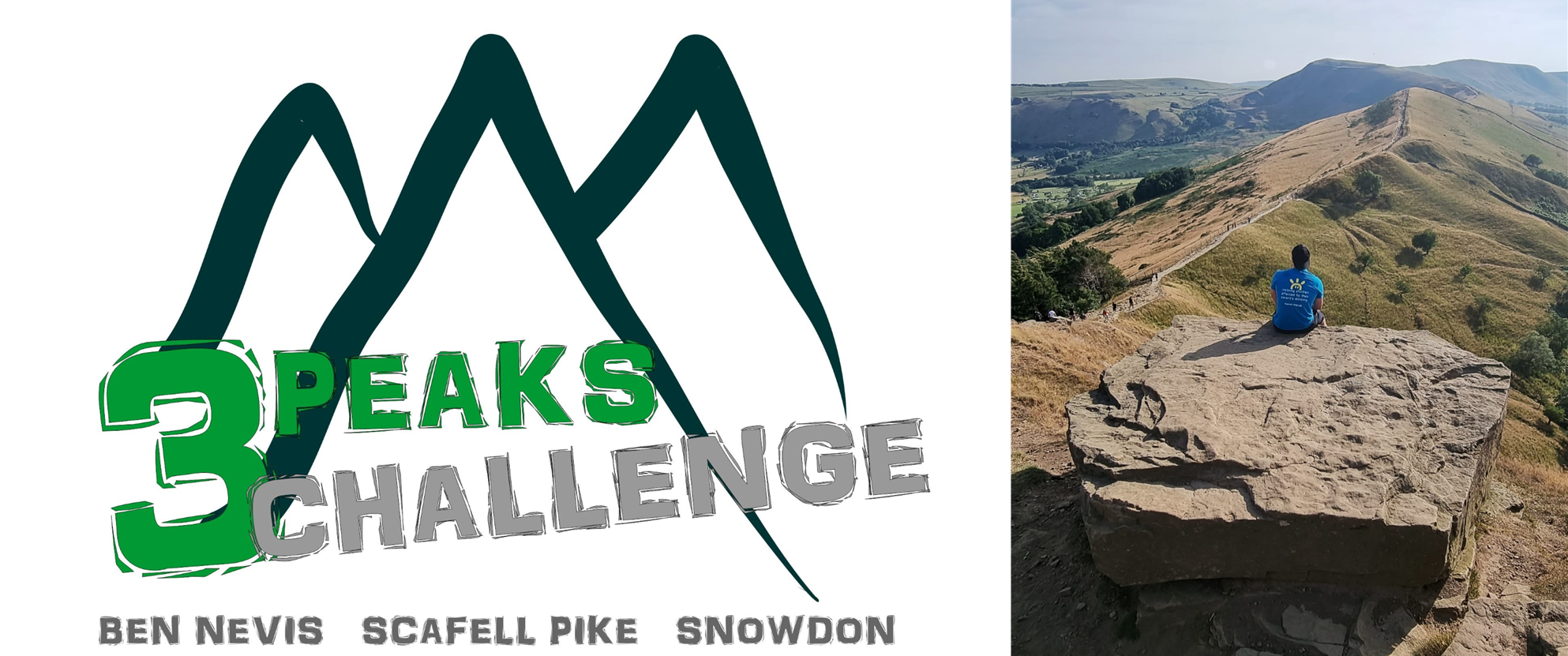 Labels Plus, a division of the Integrity Group, is pleased to be making a donation to The National Association for Children of Alcoholics (NACOA). Tom Crellin, husband of Labels Plus sales manager Emmie Barton, is undertaking the National Three Peaks Challenge on 10th September to raise funds for the charity.
NACOA is a Bristol-based charity founded in 1990, that addresses the needs of children growing up in families where one or both parents suffer from alcoholism or a similar addictive problem. They work to support children that are more likely to experience family violence, neglect, and other problems in their homes due to alcohol.
For many years Tom had worked in the licence trade and has seen first-hand how alcohol has affected families. It is also something that Tom has experienced first-hand in his family. This being something close to his heart, Tom wanted to take on this challenge to help support the charity.
The National Three Peaks Challenge involves climbing the three highest peaks of Scotland, England, and Wales, which are all completed within 24 hours. Through walking up Ben Nevis, Scafell Pike & Snowden, Tom will be undertaking a huge trek that will challenge him to achieve 23 miles (37km) of total walking distance and a total ascent of 3,064 metres (10,052 ft)!

Paul Wilson, Managing Director for Labels Plus, comments:
"We would like to donate to Tom & his chosen charity as we feel it is a worthy cause often overlooked. During the lockdown, NACOA has suffered funding cuts, despite receiving an extra 3,000 calls a year from children affected by alcohol issues. We feel strongly about supporting every child to have the right to a happy childhood and to live a creative and meaningful life. Supporting one of our manager's loved ones in this admirable challenge was something we were more than happy to help with."
Labels Plus is a recognised and well-respected self-adhesive label supplier. With offices based in Bath, Suffolk, and the High Peak, the brand is now synonymous with industry-leading quality and outstanding customer service. Operating for 25 years, Labels Plus is proud to continue supplying high-quality custom labels for clients in over thirty countries worldwide.

Labels Plus and the rest of the Integrity Group wish Tom the best of luck in taking on the National Three Peaks Challenge and achieving his donation target!
If you would like to help Tom reach his donation goal, you can do so via his JustGiving link here.
Whether it is taking part in charity walks, sponsoring local sports teams, planting trees, fundraising for the NHS, or launching environmental initiatives, Integrity Group has always looked to make a valuable and positive contribution both locally and nationally. Stay tuned for more updates!