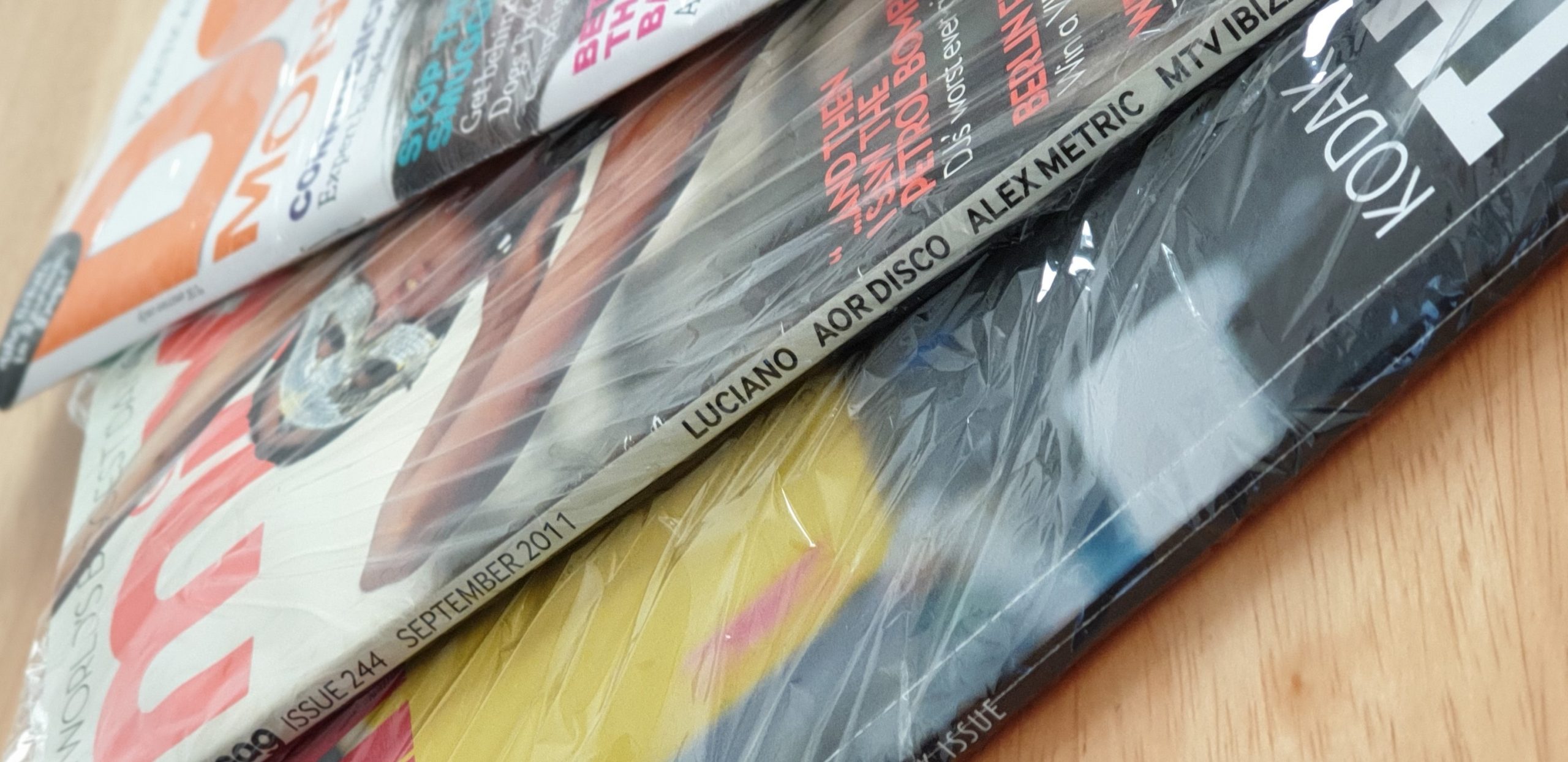 The Plastic Problem
We all know the problem with plastic: it litters our towns and cities, pollutes our oceans and waterways, and can have a devastating effect on our health and our ecosystem. Unfortunately, only 9% of all plastic that is produced gets recycled; most of it ends up in landfills or in our environment. Last year alone, nearly 8 million tons of plastic entered the global waterways.
Whilst it remains one of the most sustainable industries, the biggest problem that print faces with regards to plastic is polywrap.
Polywrap, a low-density polythene film, is almost universally used to carry subscription magazines to readers, to convey direct mail or keep the weekend supplements together for newspaper publishers and retailers. Every week, millions of polywrapped items make their way into the hands of businesses and consumers across the country.
Despite perceptions to contrary, polywrap is recyclable. However, many local authorities often refuse to collect it. Couple this with the fact that there are currently over 30 different sets of rules in force for plastic recycling across the UK, it's little wonder end-users are confused about what to do with their polywrap-type waste.
So, what's the alternative? With the global resistance to single-use plastics increasing, and more publishers and retailers looking for a viable, eco-friendly replacement to polywrap, three main alternatives are currently in the running: starch-based polythene; 'naked' mailing; or paper wrapping.
Starch-based polythene
Created from maize, wheat or potatoes, starch-based polythene is 100% biodegradable. It can be thrown into home compost bins or landfills where after about 12 months, it will have completely degraded into carbon dioxide, water, and natural residue. However, starch-based polythene is significantly more expensive than the alternatives – between twice and six times more expensive than standard polythene. Whilst starch is a readily available and renewable source, large quantities are needed for the manufacturing process. Starch-based polythene also has a relatively short shelf life and needs to be used within a month of manufacture. Furthermore, the material is not waterproof or particularly robust, so can be damaged relatively easily if exposed to the elements or heavy handling. Bioplastics also continue to incorporate materials derived from fossil fuels, so do not provide a perfectly sustainable solution.
Naked Mailing
Magazines and marketing collaterals are sometimes despatched without any wrapping at all, with the address details simply printed on the cover. This does provide a very cost-effective and eco-friendly solution as no additional material is used to cover or wrap the publication. However, naked mailing does not provide any protection against the elements, so the publication is more likely to get damaged. In addition, naked mailing does not accommodate the use of inserts, so this type of marketing collateral, which would normally accompany subscription magazines, is unable to be included in the mail out.
Paper Wraps
With the backlash against single-use plastics and with starch-based polythene still being problematic and expensive, more and more organisations are turning to paper as the most viable alternative to polywrap. However, until fairly recently, there wasn't a viable paper-wrapping solution for magazines. Traditional envelopes are impractical for large mailings as each magazine would have to be inserted by hand rather than by machine. Furthermore, the envelopes' mass increases postage costs.
Large publishers have therefore worked with their print suppliers to introduce lightweight paper wraps that add negligible extra mass.
National Geographic was the first high-profile magazine to switch as part of its "Planet or Plastic?" campaign. Currently, the publisher sends 2.5 million copies wrapped in paper to subscribers in the UK, US and India.
Country Life magazine has also moved to paper for its 20,000 postal copies, while London-based publisher Immediate Media has switched around 50 titles – including 12 BBC-branded products – to paper wrapping for all posted copies.
Benefits of Paper Magazine Wraps
Sustainable product: eco-friendly and recyclable (supports ISO14001)
Unlike polywrap, paper wrap packaging is very easily recyclable after use, and when sourced responsibly, provides a fully sustainable alternative
Paper wraps are cheaper to manufacture than the other eco-alternatives to polywrap
Paper wraps are easier to process by Royal Mail's machines (polywrap and starch-based wraps are not) and are therefore subject to the cheaper Mailsort options
Endless design and promotional opportunities
Paper magazine wraps are fully customisable – offering almost limitless design opportunities, which provides a more enticing and engaging piece of mail for subscribers
Paper wraps are robust enough to withstand the handling involved in postal processing, and do not degrade as rapidly as starch-based wraps when exposed to the elements
The Integrity Solution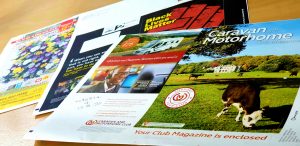 At Integrity, we believe that paper is the only truly sustainable and viable alternative to polywrap. All of the paper used for our paper magazine wraps is sourced responsibly, in line with our continuous sustainability efforts.
Integrity has been developing bespoke paper wraps for a number of clients as an eco-friendly, robust, and cost-effective solution to the plastic problem.
To date, we have produced over 5 million paper wraps for publishers and retailers across the UK, offering almost limitless design capabilities and branding opportunities for our clients' subscription mail pieces.
Our manufacturing process is ideally suited to produce paper wraps as all of our presses are wider, web based presses with up to ten print units allowing high ink coverage, which is often one of the key features of this product. We are now carrying wider paper stocks – 520mm 90gsm bond – to   accommodate the paper wrap market, and we can trim the print so a complete wrap-around design will match perfectly along the seam.
With multiple presses running around-the-clock, we have the capacity to produce high-volume runs, and with our Canon Colorstream digital press, we can also produce short runs at very competitive prices. Our machinery can also adapt to different repeat sizes, allowing you to maximise postal savings whilst snugly fitting your magazine into the wrap. We can also offer differing core sizes and reel diameters to suit your needs.
If you need a bespoke paper wrap solution and would like to discuss your project with one of our specialists, please call our friendly team or leave us a message.