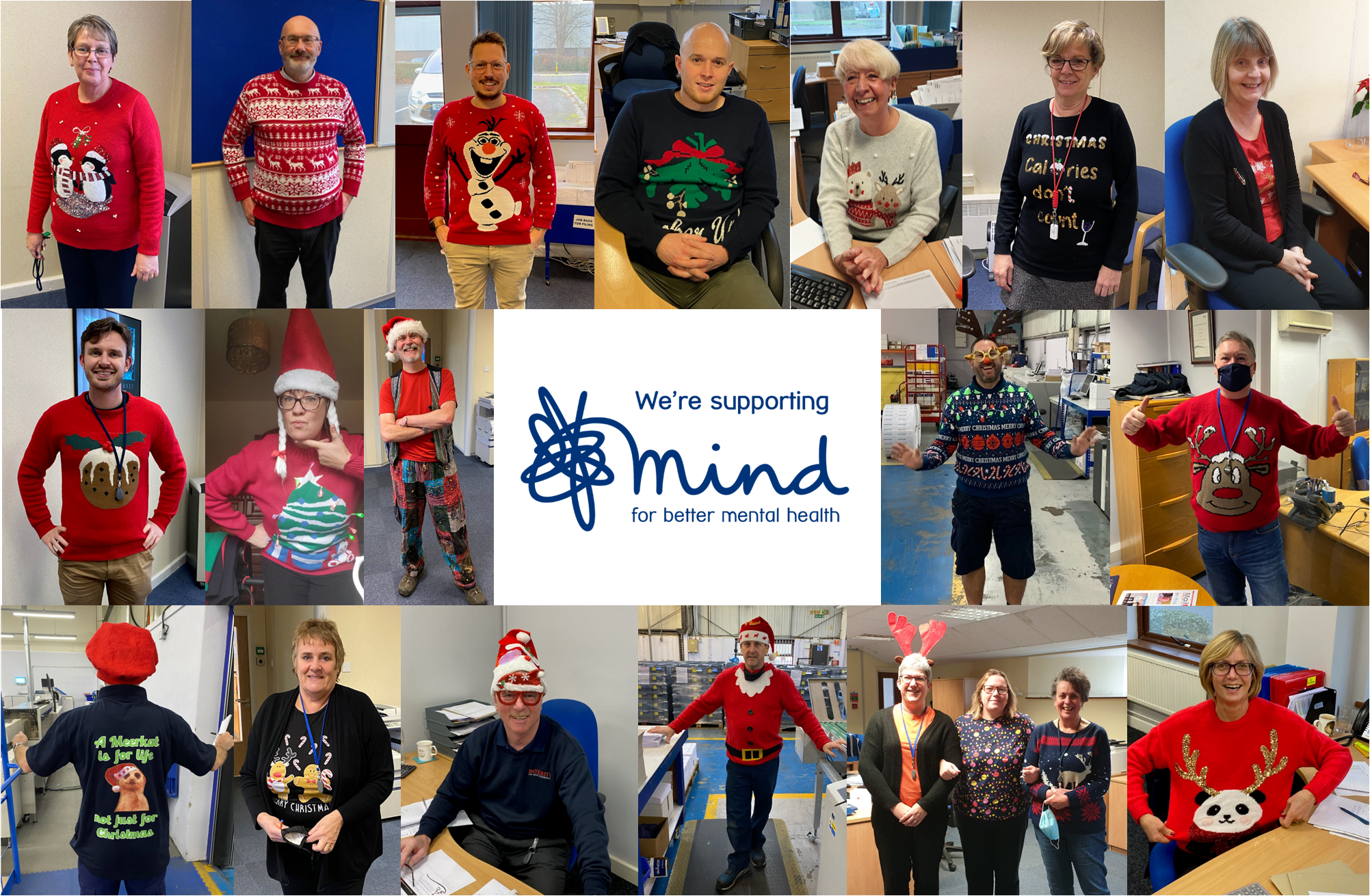 In the run-up to Christmas, the Integrity Team once again held a Christmas Jumper Week fundraiser. Staff were encouraged to wear their best festive attire during the last week before the Christmas break, to raise money for the mental health charity, Mind.
Mind is a charity specialising in providing advice and support to those experiencing mental health problems. Their campaigns are designed to empower people, improve services, raise awareness, and promote a deeper understanding of traditionally stigmatised issues. These types of services include multiple helplines which offer confidential advice, as well as professional training to help improve workplaces.
The end of 2021 highlighted how crucial taking care of our mental health is, especially during such challenging times. For some, taking care of their own mental health is a constant battle, further compounded by the impact of the pandemic and the isolation that many have had to endure. The continued support that Mind has given to those who struggle with mental health, resonated with all the staff at Integrity, who were only too happy to help raise money and awareness for such a vital cause. Boosted by contributions from Integrity, the team was able to raise £326 for Mind. Marketing Manager Ned Lowe commented:
"It was great to see everyone getting involved again this year, and it's fantastic that we're able to raise money and awareness for a cause that is so important to many of us. We've all experienced unprecedented challenges over the past couple of years, and the pandemic has left millions with trauma and the pain of personal loss. Mental health is something that affects us all, and it seems there has never been a more crucial time to support those who may be going through dark times. Being aware of each other is a value that Integrity is passionate about. Whether it is our colleagues, friends, family, or community, mindfulness of other people's mental health is something we all need to have more of."
 As well as the importance of fundraising for a worthy cause, Integrity's Christmas Jumper Week is also a competition between the staff. As with the previous year, a special prize was given to the person deemed "most Christmassy" with their festive attire. This time, a luxury Christmas Hamper was awarded to Business Development Manager Jo Cooper who impressed us with an array of Christmas outfits throughout the week, as well as her continued efforts in raising awareness of the event and the charity through social media. Well done, Jo!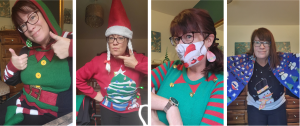 Always Doing More

Whether it's charity bike rides, sponsoring local sports teams, planting trees, fundraising for the NHS, or launching environmental initiatives, Integrity has always looked to make a valuable and positive contribution to our local community. We will look to continue our efforts this year, and hopefully make an even greater impact in 2022.